6 10 2009
Finished: Tweet for a Treat – Free Blackberry Unlock Codes Summary & More Unlock Code Discounts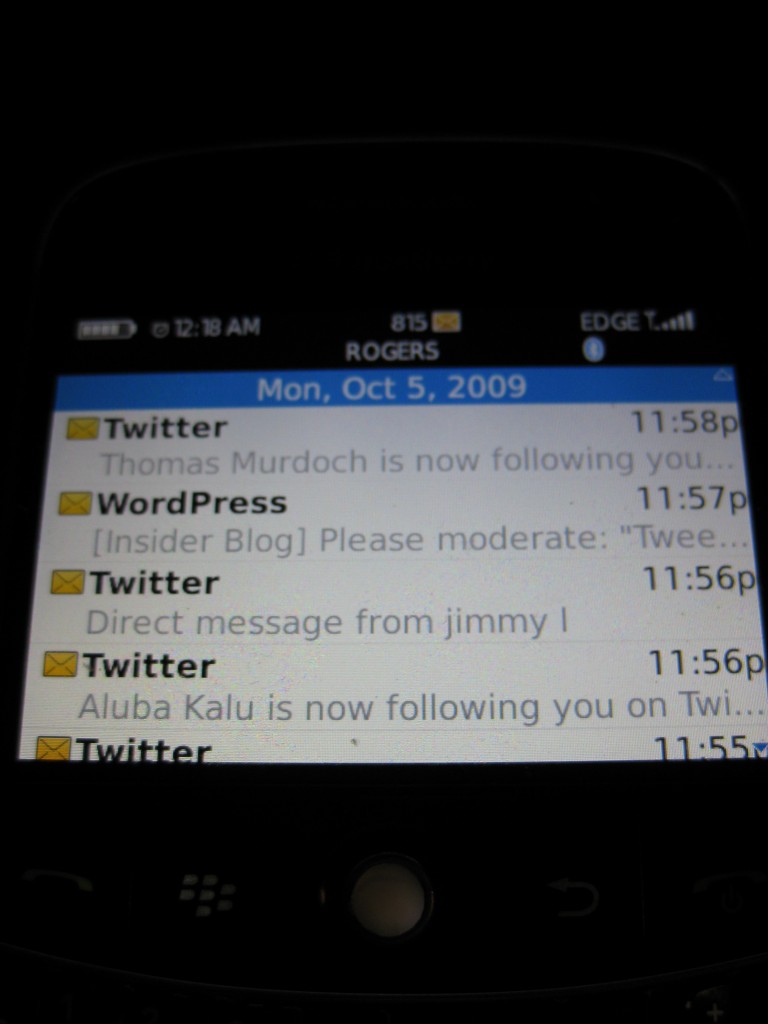 First, we'd like to thank everyone that participated in our Tweet for a Treat promotion for Free Blackberry Unlock Codes.   Initially starting with 2 workers, moving to 3, and then down to 1, we were able to process 463 Free Blackberry Unlock Codes through Twitter.  We started at 10:00am EST and completed all qualifying unlock code requests at 1:50am.  With the support of Crackberry, Blackberry Rocks, Rimarkable and of course Twitter, the news spread like a virus.
Statistics:
E-mails – 815
Free Unlock Codes Given via. Twitter – 463
What looks like New Twitter Joiners – 149
Requests for free Verizon or Sprint Unlock Codes – 64
Requests for free non-North American Unlock Codes – 1
Requests for free unlock codes from other manufacturers  – 2
Wholesale Blackberry Unlock Codes: 873
Retail Blackberry Unlock Codes: 14
Why Haven't I Received my Free Blackberry Unlock Code Yet?
There are several reason why you may not have received it.
#1.) You've already received it, but since we have sent so many tweets today, you'll have to do a little digging
#2.) Some of the information that you inputted in your @cellfservices tag was incorrect or incomplete (ex. 14 digit IMEIs, no carrier, unsupported model by the carrier)
#3.) You didn't use the @cellfservices tag
#4.) You requested multiple Blackberry unlock codes or a non AT&T, T-mobile or Rogers Blackberry unlock code
#5.) We missed it.
If you feel that we have missed your code when you had done everything right within the given time frame (until 11:59pm EST) then please send us a Direct Message (DM) through Twitter and we will look into it.
Discount Blackberry Unlock Codes:
Due to the great success of our Unlock Code giveaway,  we have decided to put all popular Blackberry unlock codes on sale until the end of this week.  This is especially for anyone who may have JUST missed out on Tweet for a Treat.
Click here to Select your Blackberry Model
AT&T Blackberry – $6.97
Rogers Blackberry – $6.97
Fido Blackberry – $6.97
T-mobile Blackberry – $6.97
Verizon Blackberry – $12.97
Telus Storm/Tour Blackberry – $37.97
Bell Storm/Tour Blackberry -$37.97
Sprint Blackberry Tour – $37.97
Non-North American Blackberry – $37.97
Tweet for a Treat: Free Blackberry Unlock Codes for any Rogers, AT&T or T-mobile Blackberry Last Few Hours to Claim your Tweet for a Treat Codes