27 04 2013
Samsung Galaxy S4 IV (GT-I9500 / GT-I9505 / SGH-I337 / SGH-M919) Unlocking Tutorial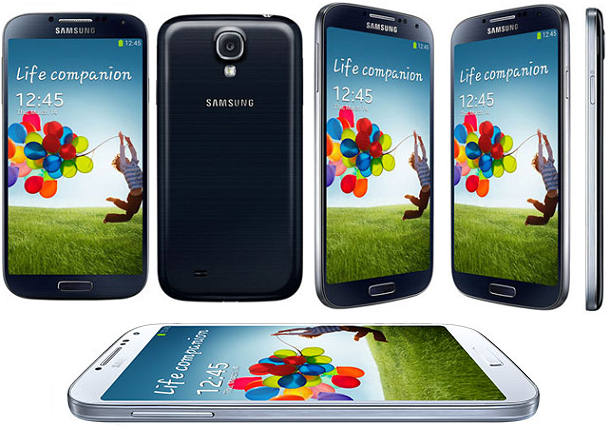 Eagerly expected, acknowledged with praise – Samsung did it again! After the incredible success of the Galaxy S3 with over 50 million devices sold, the expectations of it's successor were nothing short but gigantic and Samsung did not fail to deliver!
The Samsung Galaxy S4 is an absolute high-end Smartphone with numerous innovations that make even the S3 look outdated. With the S4, Samsung has improved its flagship by all means: performance, larger display with full HD resolution, better cameras and new control options. All in all, the Samsung Galaxy S4 is certainly one of the best smartphones ever, if not the best – at least temporarily.
Want to unlock your Galaxy S4? No problem! The Samsung Galaxy S4 can be easily unlocked with an Unlock Code now!
Why Unlock my Samsung Galaxy S4?
Unlocking will benefit your device (and your wallet) in many ways – The Top 3 Pros of Unlocking:
Use your device with

any GSM Network worldwide

without restrictions.

Say "Good Bye!" to Roaming Fees by simply using

local SIM Cards

on travel.

Increase the value of your phone

drastically

when selling.
On top of all the mentioned Pros of Unlocking, there are simply no Cons as Unlocking has no Side Effects on the Functionality of the phone – it just deactivates the Network Lock permanently! :-)
How to Unlock my Samsung Galaxy S4?
Insert a SIM card from a different Network Carrier than your Phone originally came from and power on your Phone.
You will be asked to enter the "SIM Network Unlock PIN".
Enter your Samsung Galaxy S4 Unlock Code which can be purchased right here and press "Unlock".
You will see the message "Network unlock successful"
That's it! – Your Samsung Galaxy S4 is now permanently unlocked! :-)
Why Unlock with Cellfservices?
With over 5 Years of Experience we provide Unlocking Solutions for more than 10k Phone Models worldwide. Our Services are fast, easy and effective. Let our Experience work for you – Unlock Now!
Permanent Unlock – All our Codes unlock your device permanently!
All Networks Worldwide supported.
24/7 Fully Automated Order Processing & Delivery by Email.
Lowest Price & Fastest Processing Time for all Unlock Codes!
No need to send your phone in – Get your Unlock Code fully remotely by Email.
No complicated Software or Cables required – Just enter the Unlock Code!
No Risks of Damage or Side Effects on the phone's firmware.
No Hidden or Subsequent Costs – All Unlock Codes are a single One-Time Fee!
100% Money Back Guarantee – No charges for wrong codes.
Live Support by Chat, Toll-Free Hotline, Skype and Email.
PayPal accepted!
Any Questions? Contact Us, we are happy to help!
Unlocking the HTC One with an Unlock Code Introducing Unlocking Store Assets